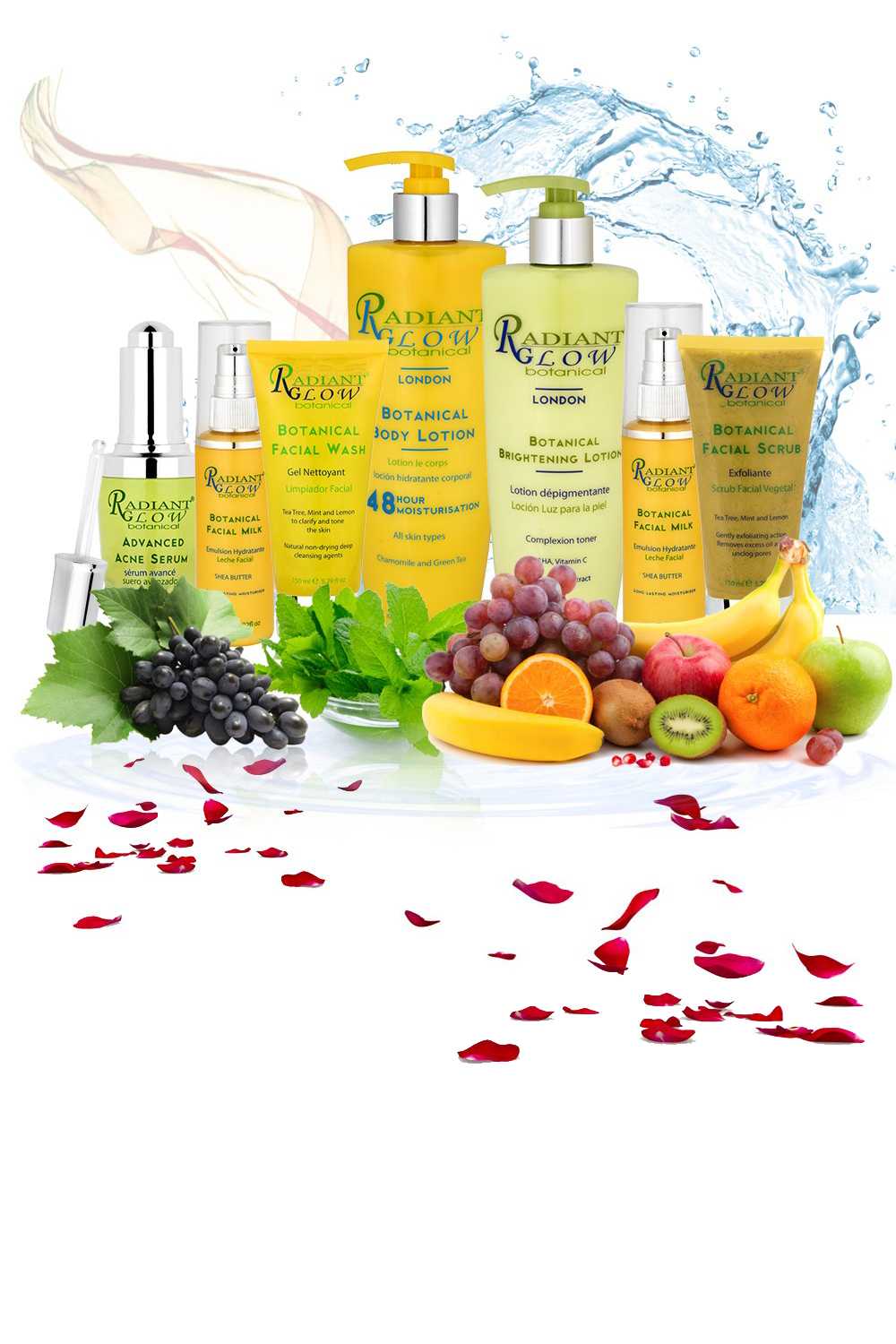 Our concept is based on the merger of nature and technology. We use all natural ingredients combined with cutting-edge modern skin care. Radiant Glow Botanical has developed a range of scientifically formulated products, using plant based ingredients. Our products are produced in our own manufacturing facility. Available at a beauty store near you.
It is our vision to harness the power of nature in skin care. We advocate that truly beautiful skin cannot be achieved by using chemical based products. The only path to a flawless complexion exists within nature. Technological advancements have made it easier than ever before to study and experiment with natural ingredients. We aim to use the state-of-the-art skin care technology to channel the power of botanical and organic substances.
Our state-of-the-art research and development, with leading dermatologists and beauty therapists, has shown that Nature really is the only way when it comes to skin care. Our raw botanical ingredients are superior to chemical based products for 3 reasons:

1. Their fatty acid composition is similar to that of the skin therefore absorption is improved.

2. They are easier on the skin, allowing it to breathe more naturally for a reduction in clogged pores and imperfections.

3. No harsh chemicals means the skin is less likely to become dry or dull and there is less risk of allergies or infections.
The ingredients found in our products are a testament to our belief in the power of nature. Using only natural, pure materials, raw plant and fruit extracts, our skin care range is completely free of petro-chemicals, mineral oils, alcohol, parabens, synthetic perfumes and we do not test on animals.